HOME |CASSETTONE |VENETIAN CHAIRS|ENGLISH CABINET| CHAIRS in CILIEGIO| ARMCHAIR | CANDELABRI | GUERIDON | SMALL TABLE| VENETIAN CONSOLES |CRUCIFIX | COMMODE|MIRRORS|DESK|PROPOSTE|INFORMATION
---
Four chairs in age walnut forming LUIGI XVI 1770-1790 with back to
traforato day four bows imbottito seat legs you cut pyramidal with
advanced attack to throat and ends to dice to the front legs
crosspieces of the seat leggeremente curves with border advanced and
inferior. Measures cm. 84h x 43 cm X 48 cm
P.A.R.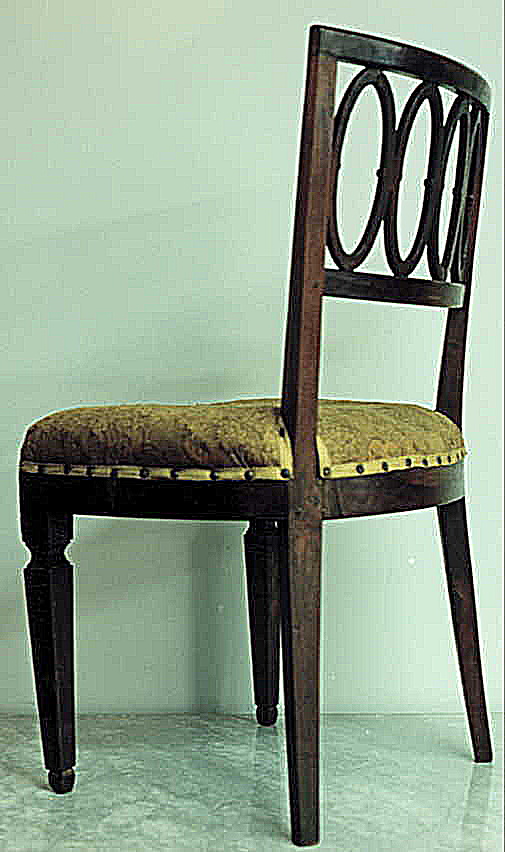 ---