HOME |CASSETTONE |VENETIAN CHAIRS|ENGLISH CABINET| CHAIRS in CILIEGIO| ARMCHAIR | CANDELABRI | GUERIDON | SMALL TABLE| CRUCIFIX | CHAIRS LOUI XVI|COMMODE|MIRRORS|DESK|PROPOSTE|INFORMATION
---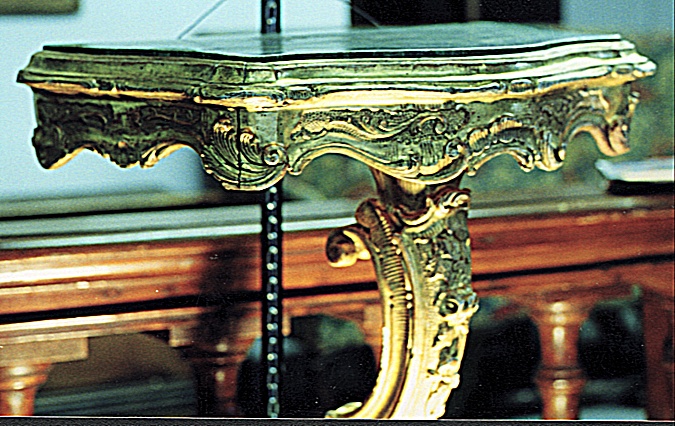 Veneziana hanging console in carved wood of cirmolo gessato and golden
to leaf, of age LUIGI XV 1750-1760 sgusciato advanced edge, slowly
embedded in laccato wood to feint malachite wraps moved to arc on to
they on the flanks. Leg to they in central position rich flower and
carving receni and bulinate parts some damages cm.78 H x 55 x 35.5
cm., three couplings two on the posterior part of the plan and one on
the leg.
P.A.R.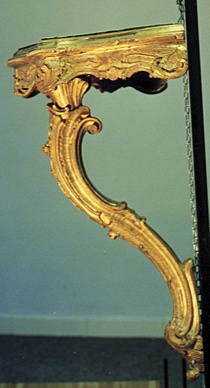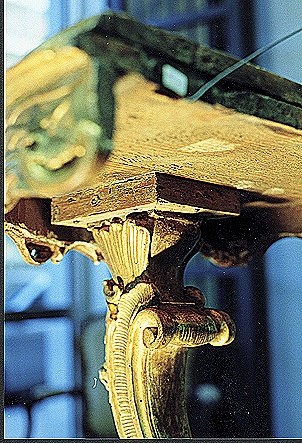 ---